s/y Nine of Cups

New York & New England

Summer 2010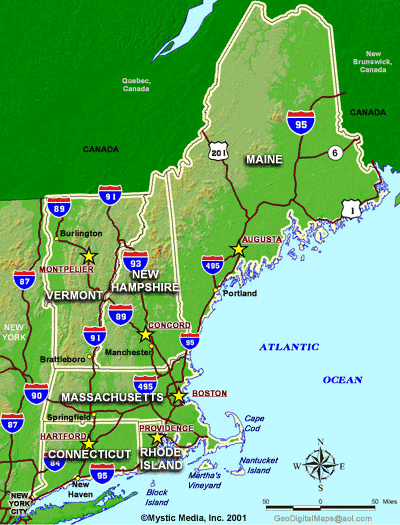 We made our way across New
York state and stopped for a
visit in Irvington, New York (oh,
so close to NYC, but not quite)
to see Brennan and Hannah, our
oldest son and his sweetheart of
a wife. It had been quite awhile
between visits, so there was
quite a bit of hugging, kissing,
catching up and reminiscing.
We found time to take a day trip
along the Hudson River and
enjoy the scenery as well as
each other's company. Though
the "Big Apple" and the
boroughs usually get most of the
attention, the rest of New York
is interesting in its own right.
Driving along the Hudson River
with the Catskill Mountains in
the background, made for a
lovely excursion.

New England, for our international friends, is the
northeast part of the US and consists of six states:
Massachusetts, Connecticut, Rhode Island, Maine,
New Hampshire and Vermont.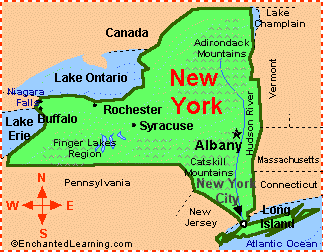 New York Facts...


Capital:
Albany (NOT New York City!)

Area:
54,475 square miles (27th largest in USA)

Population:
~19.5 million

High Point:
Mt. Marcy, 5,344 feet (1,629 m)

Low Point:
Atlantic Ocean

State Nickname:
The Empire State

State Flower:
Rose

State Bird:
Eastern Bluebird

New York was the 11th state in the USA; it
became a state on July 26, 1788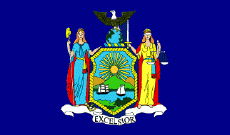 Brennan & Hannah...cute couple!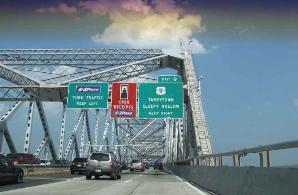 We crossed the TappanZee Bridge over the
mighty Hudson and saw signs for storybook places
like Tarrytown and Sleepy Hollow...our exit.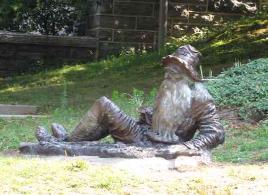 In actuality, Irvington is named for its native
son, Washington Irving, best known for his
19th century short stories
Rip van Winkle

and
The Legend of Sleep Hollow
. Rip
reclines above.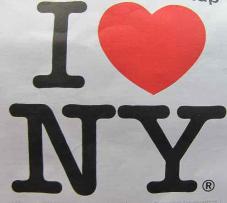 We do heart New York...just not the
traffic.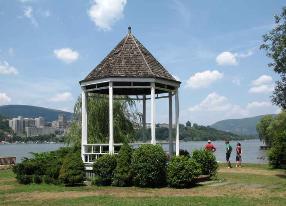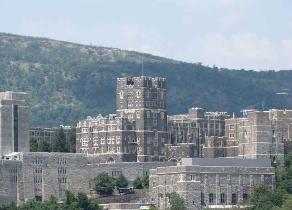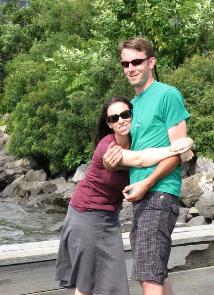 A pretty gazebo in a little park on the east
side of the Hudson with a view of West Point
in the background.

A grand view of West Point from across the river.

Two days was just not enough, but
had to suffice for awhile. From New
York, we headed through Connecticut
and Rhode Island to Massachusetts...
Marcie's home state and residence of
sister, Lin and family as well as her
Mom. We spent two weeks in East
Walpole at Lin & Kerry's house and it
was a non-stop, high energy, go-go-go
time. We were trying to pack into two
weeks absolutely as much as possible.
Thrift shopping, yard sales, speed
Scrabble, cribbage, walks in the park
every morning, laughing, chatting,
drinking wine, exchanging Christmas
stockings in August...phew! It was
wonderful!

Kerry plays keyboard in a rock'n'roll
band and we went to see him play one
night. Fun to be a groupie, but a severe
T&L storm kayboshed the evening.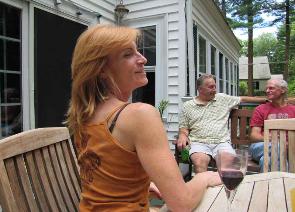 The weather was perfect and we spent lots of
time drinking wine and chatting on the deck.
That's Lin...my one and only sib...she's the best.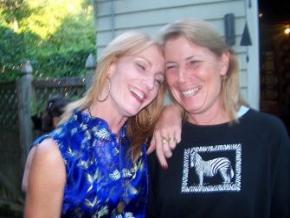 We attended an earth-centered get together
to celebrate Lammas, first harvest.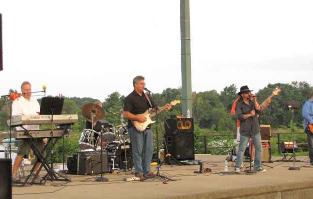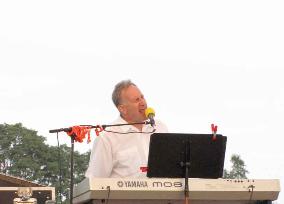 Steve Hamilton Project band plays wicked good. .

Kerry puts his heart and soul into the music.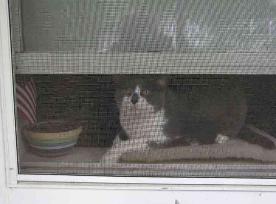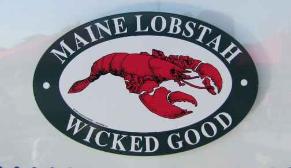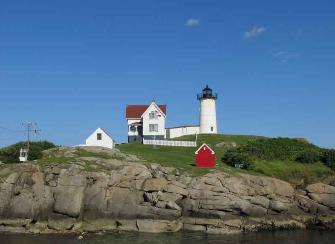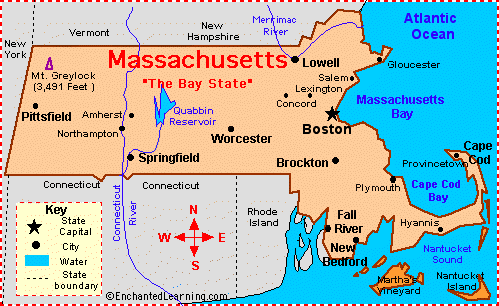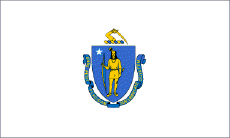 Massachusetts Facts...


Capital:
Boston

Area:
10,555 sq mi - 44th biggest state

Population:
~6.6 million

High Point:
Mt. Greylock - 3,491'

Low Point:
Atlantic Ocean

State Nickname:
The Bay State

State Flower:
Mayflower

State Bird:
Black-capped chickadee

Masschusetts is one of the original 13
colonies and became the 6th state in 1788.

Massachusetts is home to Boston-baked beans, Boston cream
pie, the "Mayflower", the USS Constitution ("Old Ironsides"),
the Boston Tea Party, the Red Sox. Four US Presidents hail
from Mass...both Adams', Kennedy and the senior Bush.

Jelly imprisoned? Not really, she has a
perch by the window and spends her time
watching birds and waiting for my Mom to
come home.

We managed a daytrip to Maine to help
the economy. Evidently lobster sales are
down and we did our best to help out the
situation. We lunched on lobster and then
brought 10 home to Lin's for a lobster
feast. Maine lobster - $4.99/lb...WOW!
To the right, Nubble Lighthouse...one of
the most photographed lighthouses in the
US, was splendid on a sunny day.

What more can we say? ayuh!

We got to see Brennan & Hannah again for a
few hours one afternoon when they stopped at
Lin's en route from Cape Cod back to NY.
They had found a pair of men's shorts (size 65)
at Building #19 and we had a great laugh as
everyone got a chance to model them...
simultaneously.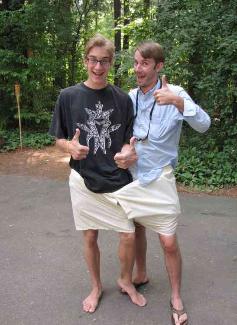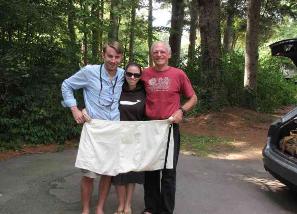 Nephew Nicholas (Nicks) is now
16...taller than both his aunt and uncle
and greatly resembles his cousin.

Oh, my...already it was time to go. Two weeks and
a day and it flew by...not that we didn't fill every
possible minute with an activity or two! We stopped
to see my Mom once again then sadly, we bid
farewell to Lin and family. This is perhaps the
hardest parting for Marcie.


Come along with us to Maryland
as we visit
friends and National Historic Civil War sites.

Massachusetts derives its name from the
Massachusett tribe of Native Americans.