s/y Nine of Cups

Minuteman Missile National Historic Site - South Dakota

June 2012

As we traveled across the plains of South Dakota, we would have never noticed the few
structures that indicated a nuclear-missile silo site was here unless we had noted its location
on the map. During the Cold War, an event lasting almost 50 years, Minuteman missiles
held the power to destroy civilization. Yet this same destructive force was a key part of the
US military strategy and acted as a nuclear deterrent which our leaders believed kept the
peace and prevented war. This was an era of fall-out shelters, fear, terror, and panic as the
United States and Soviet Union developed nuclear weapons which could have destroyed
the world ... and here was a launch site.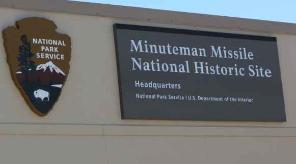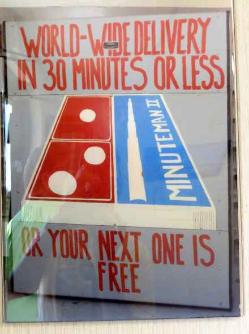 Under the Strategic Arms Reduction Treaty
signed in 1991 by the US and USSR, both
countries began to reduce their stockpiles of
nuclear weapons. As Minuteman missiles
were de-activated, the military and national
park service worked to preserve a
representative missile silo and a launch site
as part of our history.

The building is quite small. In fact, with only
10 visitors, it was overcrowded. We
watched a short film, looked at the few
exhibits available and were told the tours for
the next few days were already booked.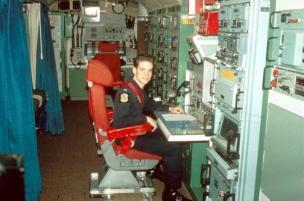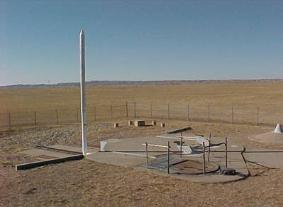 Above ground, nothing much to see. At launch control, a young man (age 12 or 14 maybe??),
sits in the "hot seat", ready to launch a nuclear missile on command. Yikes!

Two photos nicked from the NPS site.

Sorry, not much else to see. No tour, no
picturesque scenery, no exciting wildlife
or exotic birds to photograph.