s/y Nine of Cups

Springfield Armory National Historic Site - Massachusetts

July 2012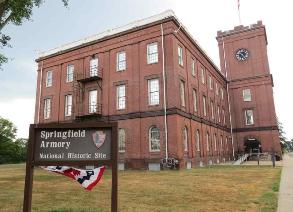 The Springfield Armory located in the
Springfield, MA overlooking the
Connecticut River was the primary
center for the manufacture of U.S.
military firearms from 1777 until its
closing in 1968. It was proclaimed a
national historic site in 1960.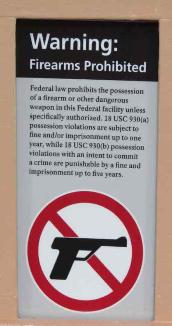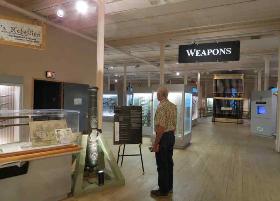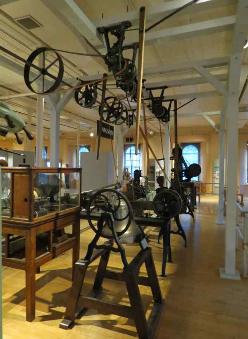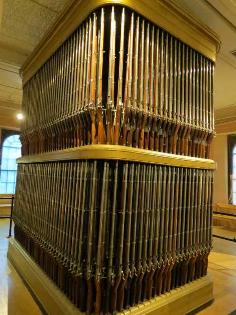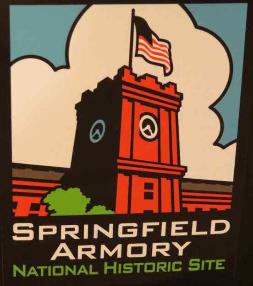 The warehouse/factory-type environment
lent itself to large open displays of the
weapons produced here over the years
including the Springfield Rifle.

A bit of a dichotomy here. The "firearms
prohibited" sign is clearly posted on the
entry doors. Once inside, of course, all
exhibits relate to guns, arms and
weapons of destruction, including a
specific display on "How to Make a Gun".

The Armory was built just after the
Revolutionary War in order to insure
that the colonies did not have to depend
on foreign powers for arms. Many
innovations for mass production were
developed and initiated here.

After visting Springfield Armory during his honeymoon, Henry Wadsworth
Longfellow published a poem in 1845 entitled "The Arsenal at Springfield,"
which used the racks of muskets stored there as an anti-war metaphor. An
excerpt...

This is the Arsenal. From floor to ceiling,
Like a huge organ, rise the burnished arms;
But from their silent pipes no anthem pealing
Startles the villages with strange alarms.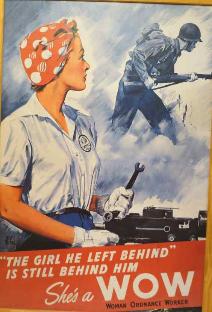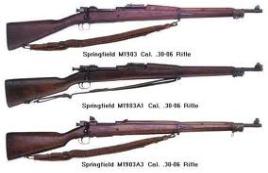 Above, examples of Springfield Rifle
models nicked from the net.

During the Civil War, Springfield Armory produced about 300,000 muskets for the Union.
In 1864, production reached 1,000 muskets per day.

While blasting for new construction at Springfield
Armory in the 1850s, a number of dinosaur bones were
unearthed. The fossils turned out to be an undiscovered
species of dinosaur, named later Anchisaurus Polyzelus.
The dinosaur lived during the Jurassic Period.

WWII posters lauded women
in the workforce.


Where to next? Well, as we write this at
the end of July 2012, we don't exactly
know. Stay tuned for our next national
park adventure...whenever that might be.