s/y Nine of Cups

Roadside Americana - California, USA

May 2012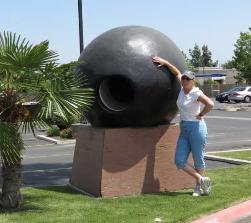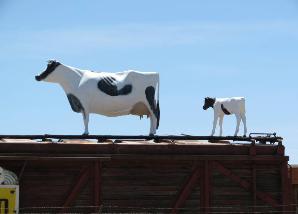 World's biggest olive
Lindsay, CA

Roof cows were big in Ridgecrest, CA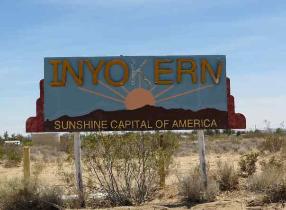 This may be a dubious title, but this town
needed something to pep it up.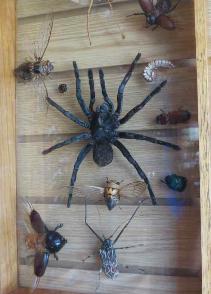 Mounted insects, arachnids and
larvae were on offer in
Mariposa. If only we had room
on the boat...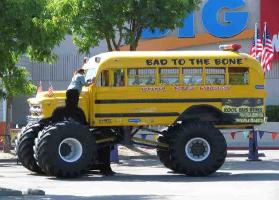 A "monster bus" in Oakdale, CA offered
"kool bus rides", but we gave it a pass.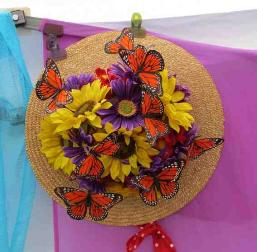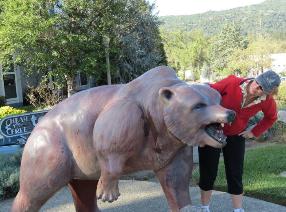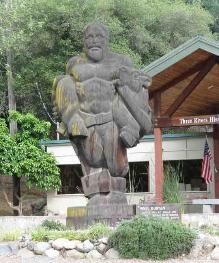 The famous, 55-year-old, talking bear in
Oakhurst, CA even has his own Facebook
Page. He wasn't saying much though.

Paul Bunyan and his blue ox,
Babe, carved from one tree in
Three Rivers, CA.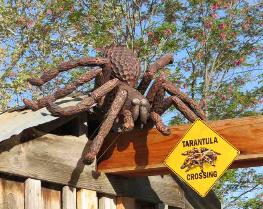 World's second largest tarantula resides
in Coarsegold, CA and is perched on a
rooftop. The "largest" was being
demolished by woodpeckers and is in a
Coarsegold shed for the winter. Their
annual Tarantula Fest held at the end of
October each year coincides with the
mating season of the amorous arachnids.
The fest honors these 8-legged beasties
with hairy leg and screaming contests,
tarantula races and tarantula petting.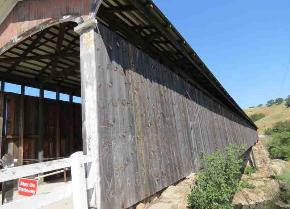 Built in 1864 as a toll bridge to replace the
original bridge washed away in the 1862
flood, the Knight's Ferry Bridge is the longest
covered bridge (330') west of the Mississippi
and spans the Stanislaus River. The nearby
Willms Ranch, a California landmark was
one of the filming locations for the television
series
Bonanza
and
Little House on the
Prairie.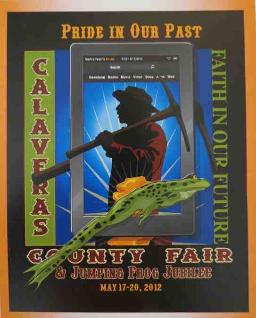 Angel Camp, CA announces its annual
Jumping Frog Jubilee.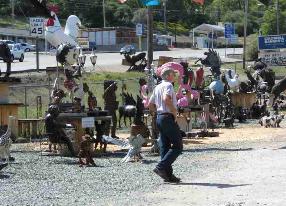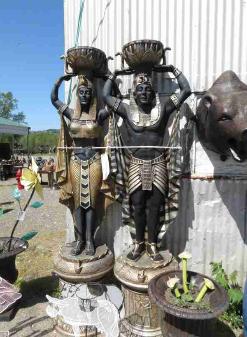 We couldn't resist stopping at Poor Man's Bronze Recycled Art-Yard in Jackson,
CA where statuary and yard art ranged from Betty Boop to Egyptians to gargoyles.