s/y Nine of Cups

Roadside Americana - Ontario

June
2012

Muddy answer:
any
re-tail
store

One short day in Ontario and so much "unusual"
stuff to see. Nice to know our northern
neighbors have a good sense of humor.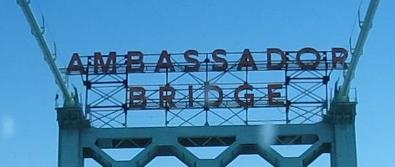 Lest you think that the United States is the only
American country with unusual and quirky stuff, here's
a sampling of what we saw in our short side-trip
through Ontario, Canada. We entered Canada from
Detroit, MI over the Ambassador Bridge into Windsor.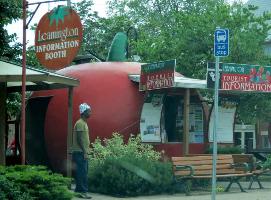 In Leamington, we struck it rich
immediately with peek at the Big
Tomato, the local tourist info center.
Leamington is the Tomato Capital of
Canada as evidenced by the huge Heinz
catsup factory in town.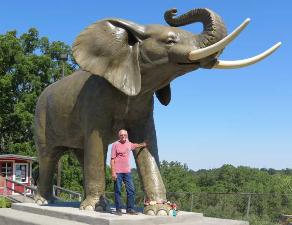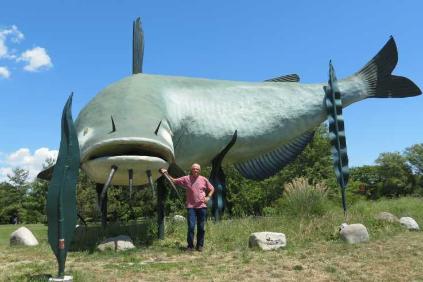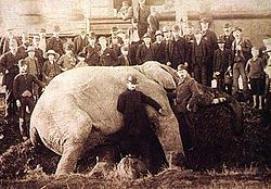 Here's Big Muddy...the world's largest "mudcat" in
Dunnville, Ontario. Unveiled in 2009, the Dunnville Mudcat
was a three-year effort to bring the town's mascot to fruition
in bigger-than-life form. Muddy is 50- foot long and 27-foot
high. Pretty impressive!


Muddy Mudcat joke:
Where does Muddy go to get a
new tail? Give up? see below for answer

Then, of course, there's a life-size statue
of Jumbo the elephant in St. Thomas,
Ontario.

According to Wikipedia...
Jumbo (1861–1885) was a large African bush elephant
imported to a Paris zoo, transferred to the London Zoo in
1865, and sold in 1882 to P. T. Barnum, for the circus in
America.

The giant elephant's name has spawned the common word
"jumbo", meaning large in size. Jumbo's height, estimated to be
3.25 metres (10.7 ft) in the London Zoo, was claimed to be
approximately 4 metres (13.1 ft) by the time of his death.

Jumbo died at a railway classification yard in Canada at St. Thomas, Ontario, where he was hit and fatally wounded by a locomotive.
Barnum afterwards told the story that Jumbo died saving a young circus elephant, Tom Thumb, from being hit by the locomotive, but
other witnesses did not support this. (Go figure!).

The great elephant's ashes are kept in a 14-ounce Peter Pan Crunchy Peanut Butter jar in the office of the Tufts University athletic
director, while his taxidermied tail, removed during earlier renovations, resides in the holdings of the Tufts Digital Collections and
Archives. Jumbo's hide remained at Tufts University, where it was displayed at P.T. Barnum Hall for many years; a superstition held that
dropping a coin into a nostril of the trunk would bring a good grade on an examination. Although the hide was destroyed, Jumbo remains
the mascot of Tufts, and representations of elephants are featured prominently throughout its campus. What a legacy, huh?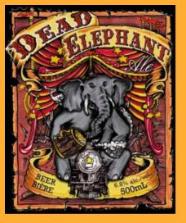 As a tribute to
Jumbo the Railway
City Brewing
Company
introduced Dead
Elephant Ale.